<![if !IE]> <![endif]>

ANIS DE FLAVIGNY
Rue de l'Abbaye 4
21150 FLAVIGNY SUR OZERAIN
France

+33 380962088


+33 380962143


List of product entries

This exhibitor shows the following products and commodity groups:

Product emphasis
sugar confectionery

Target and sales markets
China
Middle East
North Africa
Northern Europe
South Africa
South East Asia
Southern Europe

Company & products
Products
Oval tins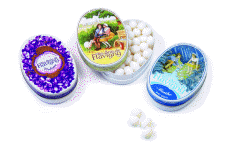 Our candies are made of only 3 natural ingredients : one aniseed, sugar and natural flavouring.
They are sold in pretty oval tins, as impulse buying at the cashdesk.
We do have a wide range of 9 different flavourings.