<![if !IE]> <![endif]>

Chocolaterie GUYLIAN
Europark-Oost 1
9100 Sint-Niklaas
Belgium

List of product entries

This exhibitor shows the following products and commodity groups:

Product emphasis
chocolate, chocolate products

Target and sales markets
Australia
Brazil
Canada
China
Colombia
India
Japan
Mexico
Middle East
New Zealand
North Africa
Northern Europe
Others Central America
Others Eastern Europe
Others Oceania
Others South America
Russia
South East Asia
Southern Europe
Turkey
USA
Western Europe

Company & products
Products
Chocolaterie GUYLIAN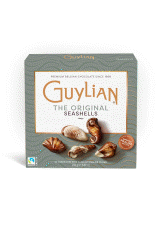 The iconic Belgian chocolate Seashell brand is ready for the 21st century with their new packaging design and sustainable innovations. Thanks to the modern and premium design, the brand relates their love for the Belgian seaside and making process of the unique hazelnut praliné filling by using connected colors. The new packagings are 100% recyclable, and all chocolates are made with 100% natural ingredients. Along with this rebranding, Guylian will evolve to Fairtrade chocolate, becoming the number 1 Belgian Fairtrade chocolate brand. The praliné filling recipe of the Seashell chocolates will be improved by only using hazelnuts that are roasted in the in-house copper kettles. Resulting in an enriched hazelnut flavor.