<![if !IE]> <![endif]>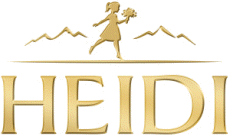 S.C. Heidi Chocolat S.A.
Biruintei Bvd. 87
077145 Pantelimon
Romania
+40 21 2006999

+40 21 3521319

List of Products
This exhibitor shows the following products and commodity groups:

Trend subjects
Fair trade
Handcrafted products/Artisan
Limited edition

Target and sales markets
Australia
Brazil
Canada
China
India
Japan
Mexico
Middle East
New Zealand
North Africa
Others Eastern Europe
Russia
Southern Europe
Turkey
USA
Western Europe

Company & products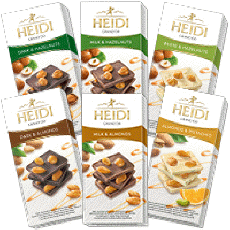 Heidi Grand'Or
GRAND'OR is the highest expression of craftsmanship and skills HEIDI chocolatiers inherited from the founder of the company, the passionate Swiss chocolatier and entrepreneur, Juerg Laederach, who 25 years ago learned them the secrets of the Swiss art of chocolate making.
This iconic range soon became a bestseller worldwide. Because it's so special:
- Finest melting chocolate in all varieties: milk, dark and white.
- Selected ingredients of highest quality: whole hazelnuts and almonds.
- Hand-roasting and caramelization process that turns the nuts into perfect gold.
- Package design that makes justice to the product the consumer finds inside.
The entrepreneurial spirit continues in today's HEIDI CHOCOLAT S.A., with the ambition to build a global player in the premium chocolate business which inspires people to explore the chocolate side of life.