<![if !IE]> <![endif]>
DECORS & CREATIONS
Rue des Alpes - ZAC Espale 8
68390 Sausheim
France
+33 3 89451401

+33 3 89451671

List of Products
This exhibitor shows the following products and commodity groups:

Target and sales markets
Canada
Northern Europe
Others Eastern Europe
Southern Europe
USA
Western Europe

Company & products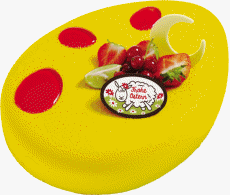 Chocolat Decorations
Chocolate decorations on white or dark chocolate (with 60% of cocoa). Printing with natural colorant and cocoa butter (without Palm Oil).
Personalized chocolate decorations with your Logo in dark or white chocolate with different size, shape and colours.
Transfer sheets for chocolate with cocoa butter with different size (320x250mm, 320x125mm or in a roll). Printed baking paper with different size (600x400mm or in a roll). Entremets and chocolate moulds with a thickness of 600 microns, 1,5mm or 2mm.