<![if !IE]> <![endif]>

Candy Pack Belgium SA
Avenue des Biolleux 2
4800 Verviers
Belgium

+32 87293840


+32 87293859


List of product entries

This exhibitor shows the following products and commodity groups:

Product emphasis
Organizations, associations

Target and sales markets
Northern Europe
Russia
Southern Europe
Western Europe

Company & products
Products
Products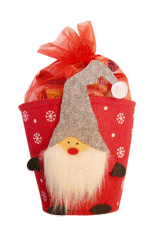 Candy Pack is the leader in seasonal products for celebrations like Halloween, Easter or Christmas. In this framework we develop seasonal packaging (3D packaging, carton bag, pouches,…) and realize bespoke compositions, with bulk candies or wrapped products, based on our client's needs.
We offer a huge range of different and innovative packagings like the Christmas bucket. This kind of packaging can be offered as standard or developped with customer logo/design.
We are also able to develop tailor-made concepts for your market (e.g. special celebrations in your country) or specific events (football, birthday party, national day,...).
Trademark

Cocktail Candy


Couille de Singe/Monkey Ball


Crack ups


Elisabeth


MDD/Private Label


Sweet Party