<![if !IE]> <![endif]>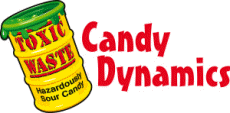 Candy Dynamics
9700 N Michigan Rd
Carmel ,IN 46032-9610
United States of America
List of Products
This exhibitor shows the following products and commodity groups:

Trend subjects
Allergy friendly
Halal
Private label

Target and sales markets
Australia
Brazil
Canada
Middle East
New Zealand
Northern Europe
Others Eastern Europe
Russia
South Africa
Southern Europe
USA
Western Europe

Company & products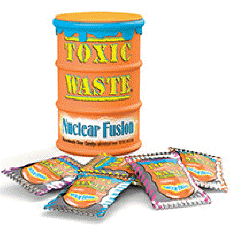 NEW TOXIC WASTE NUCLEAR FUSION CANDIES!
Candy Dynamics is excited to release our newest product Nuclear Fusion. Kids around the country have been requesting new flavors of our original hard candies, so that is what we have done with this exciting new item, which combines a fusion of new flavors in every piece of candy, hence the name Nuclear Fusion. Each candy has a combination of 2 flavors in one with five new flavor combinations including Raspberry/Lemon, Orange/Apple, Banana/Blueberry, Grape/Strawberry and Pineapple/Passion Fruit. Nuclear Fusion is available in a collectible florescent orange drum, foil hanging bags, bulk options, fish bowls, and 72 ct. shipper floor displays. The bright, colorful packaging will grab the attention of any kid in the candy aisle, and once they try them they will be back for more! Orders are shipping now.