<![if !IE]> <![endif]>
Candia Nuts S.A.
Malades- Heraklion 9th klm
715 00 Heraklion
Greece
+30 2810881787

+30 281081696

List of Products
This exhibitor shows the following products and commodity groups:

Trend subjects
Functional
Halal
Impulse packages
Kosher
Private label
Sugar free
Vegan
Vegetarian

Target and sales markets
Africa
Asia
Australia
Brazil
Canada
China
Colombia
East Africa
Europe
India
Japan
Mexico
Middle East
New Zealand
North Africa
Northern Europe
Oceania
Others Central America
Others Eastern Europe
Others Oceania
Others South America
Russia
South Africa
South East Asia
Southern Europe
The Americas
Turkey
USA
West Africa
Western Europe

Company & products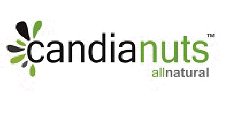 CANDITO Caramelized Nuts
We offer a mouthwatering range of caramelized nuts coated with delicious ingredients such
as sesame seeds, coconut or others. They are great for snacking, baking, salads or for other
applications. After many years of testing we have managed to perfect our homemade recipe. All
the R&D and investments were well worth it!
Whether they will be in sweet, salty, fruity or even spicy variants, you'll love them and have your
hand firmly planted in the product packaging, looking for more!