<![if !IE]> <![endif]>
AST Popcorn Ltd
Dimitar Polyanov Dimitar Po
4199 Trud
Bulgaria
List of Products
This exhibitor shows the following products and commodity groups:

Trend subjects
Allergy friendly
Private label
Sugar free
Vegan
Vegetarian

Target and sales markets
Africa
Asia
Brazil
Canada
China
Colombia
East Africa
Europe
India
Mexico
Middle East
North Africa
Northern Europe
Oceania
Others Central America
Others Eastern Europe
Others Oceania
Others South America
Russia
South Africa
South East Asia
Southern Europe
The Americas
Turkey
USA
West Africa
Western Europe

Company & products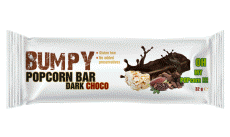 Popcorn bar
Inovative new product - Popcorn bar. It is made of expanded popcorn and caramelised sugar which are pressed in the shape of a bar. It is after that covered in cocoa cover. It is popped with special technology without the use of any oil for the popping.