<![if !IE]> <![endif]>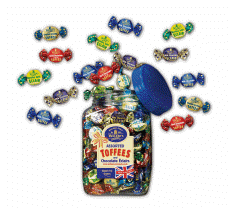 Excited to return to ISM, is family toffee maker, Walker's Nonsuch.  Exhibiting quality toffee made with whole milk, butter and premium chocolates, the range includes bars, slabs, and bags in sizes to suit all markets and a unique gift range.

Twist wrapped toffees available in 14 varieties and are packed in 150g, 400g, and 2.5kg bulk bags for pick and mix.

For impulse purchase there are 10 exciting varieties of 150g bags including Banana Split Eclairs, Salted Caramel and Coffee Toffees. The bags are designed with strong vibrant colours to match the metallised films inside.

Gifts include 450g and 1.25kg jars packed with Assorted Toffees and Chocolate Eclairs, Liquorice and Milk Chocolate Eclairs.

All Walker's toffee is suitable for vegetarians, free from artificial colours, preservatives, hydrogenated vegetable oils and gluten too.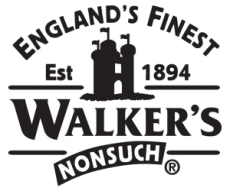 Calverley Street 1
STOKE-ON-TRENT ST3 1QS
United Kingdom