<![if !IE]> <![endif]>
Euphoria Trade s.r.o.
Klimentská 1216/46
110 00 Prague
Czech Republic
List of Products
This exhibitor shows the following products and commodity groups:

Trend subjects
Impulse packages

Target and sales markets
Northern Europe
Southern Europe
Western Europe

Company & products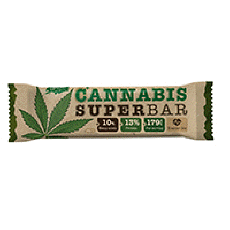 Euphoria Cannabis Superbar
Euphoria Cannabis Superbar. Bar with peanuts, cannabis seeds, and dark chocolate glaze.

High in protein nut bar with healthy hemp seeds. Hemp seed is a source of polyunsaturated fatty acids. Their mutual ratio in hemp seed is 3: 1, which is considered from the nutritional point of view as optimal. Hemp seed is therefore the perfect ingredient for a healthy and balanced diet.