<![if !IE]> <![endif]>
Podkarpackie Region
Al. Lukasza Cieplinskiego 4
35-010 Rzeszów
Poland
+48 178501700

+48 178501701

List of Products
This exhibitor shows the following products and commodity groups:

Company & products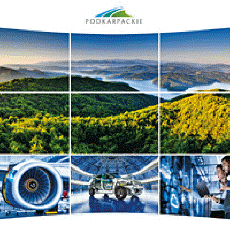 Podkarpackie Region
The Region of Podkarpackie – a gateway to the European Union, land of modern economy, unpolluted natural environment, wealth of culture, and opportunities. Here, innovative technologies of aerospace, information technology and automotive industries come side by side with active leisure, mountain adventures, multiculturalism and creativity. International airport, EU border crossings, East-West motorway, areas designated for investments and resources of well-educated young people are the reasons why global companies bring their business here.

Podkarpackie region is located in south-eastern Poland. Due to its favourable location, business friendly areas (Special Economic Zones, Science and Technology Parks, tax incentives) and many clusters (e.g. Aviation Valley, IT Cluster, Eastern Automotive Alliance) Podkarpackie has established itself as an innovation centre and an investment destination popular among both domestic and foreign companies. The region is highly industrialised and oriented especially on aviation, electromechanical, automotive, biotechnology, IT and chemical industry. Podkarpackie is home to the Aviation Valley Association - an unique aviation cluster where numerous global players like Pratt & Whitney, UTC Aerospace Systems, PZL Aircraft Mielec – Sikorsky, and MTU Aero Engines cooperate with each other. Moreover, the region offers highly skilled human resources, educated at several universities. Podkarpackie is ready to welcome investors and facilitate their investments.

And after work? Anything goes! From the atmosphere of urban cafeterias, pubs, theatres, concerts, to recreation activities on the ground, on the water and in the air, amidst wildlife, Carpathian landscapes, and legends of Bieszczady and Beskid Niski. On top of that, one can absorb the culture, architecture and art of borderland, and find time and place for leisure, creativity and taking bird's eye view of the hectic world, from above.