<![if !IE]> <![endif]>
Bob Snail
Vinnytsya region Nova 2A
23227 Agronomichne village
Ukraine
List of Products
This exhibitor shows the following products and commodity groups:

Trend subjects
Sugar free

Target and sales markets
Canada
China
Northern Europe
Others Eastern Europe
Southern Europe
USA
Western Europe

Company & products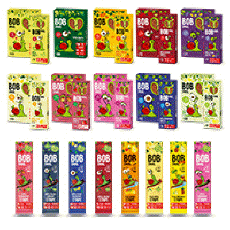 "ECO-SNACK" LLC
"ECO-SNACK" LLC is a well-known company which produces an innovative product – natural fruit candies under the brand Bob Snail. Bob Snail candies are the product of nature itself, because during the production cycle we are using only fruits and nothing else. Sweets Bob Snail are made without added sugar, preservatives and colorants.