<![if !IE]> <![endif]>
The Bakers AD
Industrialna 13
9700 Shumen
Bulgaria
+359 54802665

+359 54802121

List of Products
This exhibitor shows the following products and commodity groups:

Target and sales markets
Africa
Asia
Australia
Brazil
Canada
China
Colombia
East Africa
Europe
India
Japan
Mexico
Middle East
New Zealand
North Africa
Northern Europe
Oceania
Others Central America
Others Eastern Europe
Others Oceania
Others South America
Russia
South Africa
South East Asia
Southern Europe
The Americas
Turkey
USA
West Africa
Western Europe

Company & products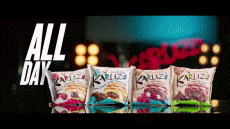 Cream Pita Karuzo
It is never too early for a treat! Nor it is too late! It is always the right time for a KARUZO Cream Pita!
The special dough - soft and delicious puff pastry with thousands of layers and unforgettable fresh out-the-oven aroma.
The cream - the key product attribute that brings savor. KARUZO can be filled with rich in taste chocolate cream of fresh fruity combinations with tender cheese.
The pita shape - the round shape that makes it possible to have delicious cream in each bite.
Karuzo is for everyone who wants to "restart" any time of the day!