<![if !IE]> <![endif]>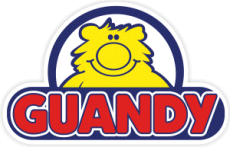 Guatemalan Candies, S.A.
31 Calle 15-80, zona 12
01012 Guatemala City
Guatemala
List of Products
This exhibitor shows the following products and commodity groups:

Trend subjects
Allergy friendly
Fair trade
Functional
Halal
Impulse packages
Private label

Target and sales markets
Africa
Asia
Australia
Brazil
Canada
China
Colombia
East Africa
Europe
India
Japan
Mexico
Middle East
New Zealand
North Africa
Northern Europe
Oceania
Others Central America
Others Eastern Europe
Others Oceania
Others South America
Russia
South Africa
South East Asia
Southern Europe
The Americas
Turkey
USA
West Africa
Western Europe

Company & products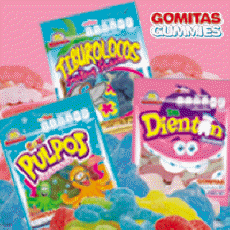 GUMMIES
GUANDY introduces a new line of GUMMIES 100g into its catalog, and ISM 2020 will be the launching space for this delicious variety of gummies that includes various figures such as: Sharks, octopuses, penguins, teeth, slices, cubes and lips.

The Gummies line is packed in 100g bags with various designs of the highest quality to meet international trade needs and adapt to the final consumer's economy.

The Master Box is READY to DISPLAY for convenient exposition in in Supermarket Chains.

Join us at our stand to taste this delicious line of Gummies.