<![if !IE]> <![endif]>
Industrias Hermanos Juan Lopez, S.A.
Carretera de la Estación S/N s/n
06480 Montijo
Spain
List of Products
This exhibitor shows the following products and commodity groups:

Trend subjects
Allergy friendly
Impulse packages
Kosher
Private label
Sugar free
Vegan

Target and sales markets
Australia
Canada
East Africa
Japan
Middle East
New Zealand
North Africa
Northern Europe
Others Eastern Europe
Others Oceania
Russia
South East Asia
Southern Europe
USA
Western Europe

Company & products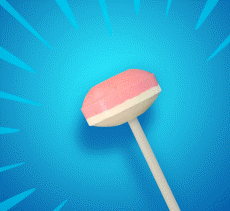 Bipop
Our compressed dextrose lollypop is being manufactured completely automatically at our modern facilities in Montijo-Spain. The lollypop forms part of a broad range of high-quality compressed products like Necklaces, Watches, Rolls etc.

In order to increase the pleasure of tasting and the appearance of the product, a combination of two flavours and colours is being made. The lollypop is available in an individual net weight of 8g or 9.5g, individually wrapped or not.

On behalf of its commercialization different presentations are standard available. We can automatically pack the Bipop in small bags of 100g, Doypack, or even PET jars.