<![if !IE]> <![endif]>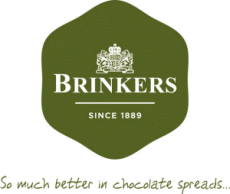 Brinkers Food B.V.
Marssteden 58
7547 TD ENSCHEDE
Netherlands
+31 53 4282725

+31 53 4282735

List of Products
This exhibitor shows the following products and commodity groups:

Trend subjects
Fair trade
Functional
Halal
Kosher
Limited edition
Organic
Private label
Sugar free
Vegan

Target and sales markets
Africa
Asia
Australia
Brazil
Canada
China
Colombia
East Africa
Europe
India
Japan
Mexico
Middle East
New Zealand
North Africa
Northern Europe
Oceania
Others Central America
Others Eastern Europe
Others South America
Russia
South Africa
South East Asia
Southern Europe
The Americas
Turkey
USA
West Africa
Western Europe

Company & products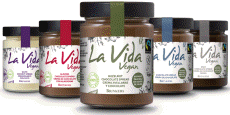 LA VIDA VEGAN
LA VIDA VEGAN is Brinkers' first range of organic, vegan, palm oil free, gluten free and Fairtrade chocolate spreads without soy. Vegan is a conscious way of living refraining from the use of animal products in food. Brinkers' LA VIDA VEGAN is a fine example of a chocolate spread fitting into the vegan way of living. Fairtrade is an alternative approach to conventional trade and is based on a partnership between cocoa and sugar farmers and manufacturers. It allows consumers to enjoy our products, whilst knowing the farmers obtain fair prices.