<![if !IE]> <![endif]>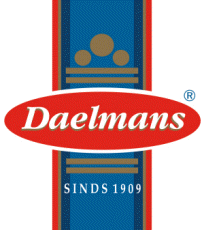 Daelmans Banket B.V.
Kerkstraat 48
5253 AP NIEUWKUYK
P.O. Box 17
5250 AA NIEUWKUYK
Netherlands
List of Products
This exhibitor shows the following products and commodity groups:

Trend subjects
Allergy friendly
Fair trade
Functional
Impulse packages
Private label
Vegetarian

Target and sales markets
Brazil
Canada
China
Colombia
East Africa
Japan
Mexico
Middle East
North Africa
Northern Europe
Others Central America
Others South America
Russia
South Africa
South East Asia
Southern Europe
Turkey
USA
Western Europe

Company & products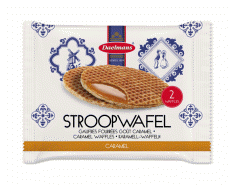 Stroopwafels
Stroopwafels are probably the most well-known and tastiest traditional Dutch treat that is getting more and more desired thoughout the whole world.
Two thin wafers are filled with a kind of caramel filling that is called 'Stroop'.

You will encounter a truly exceptional experience when you warm the Stroopwafel up on your cup of warm coffee, tea or chocolat. The stroop is then being awakened, where the scent of cinnamon an Bourbon-Vanille will trigger your enjoyment even more than you could ever have expected.

Are you interested in Stroopwafels or have you allways desired to taste a real Dutch Stroopwafel? You are most welcome at the Daelmans family.