<![if !IE]> <![endif]>

Cloetta Holland BV
Hoevestein 26
4903 SC OOSTERHOUT NB
Netherlands
List of Products
This exhibitor shows the following products and commodity groups:

Trend subjects
Allergy friendly
Fair trade
Functional
Halal
Handcrafted products/Artisan
Kosher
Limited edition
Private label
Sugar free
Vegan
Vegetarian

Target and sales markets
Australia
Brazil
Canada
China
Colombia
Japan
Mexico
Middle East
New Zealand
North Africa
Others Central America
Others Eastern Europe
Others Oceania
Others South America
Russia
South Africa
South East Asia
Southern Europe
Turkey
USA
Western Europe

Company & products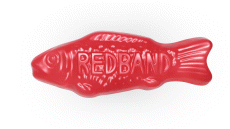 EMEA & APAC
"Cloetta, the leading confectionery company in the Nordic region, will relaunch The Original Swedish Fish product for EMEA & APAC and show the relaunch during ISM 2020.
After decades of successfully exporting the brand, with USA & Canada as key markets, Cloetta sold the rights for Swedish Fish for Americas to Mondelez. After this sale, Cloetta started to focus more on other brands like Red Band/Malaco, Chewits, The Jelly Bean Factory and Läkerol for EMEA & APAC markets. In the USA & Canada Swedish Fish still is a top confectionery brand, with an estimated consumer value of US$100+mln and a very high brand awareness. As people are travelling and US/Canada citizens move, brand awareness in EMEA & APAC is also growing, whilst the brand was no longer available in these regions. To serve consumer demand and offer a proven success to retailers, Cloetta will make The Original Swedish Fish available again under the Red Band brand. Cloetta is open for distributors and retailers who want to support this mission to maximize availability of Cloetta's beloved international brands".