<![if !IE]> <![endif]>
Asia Europe Trade Co. SA
Rue de Rotterdam 25
4000 Liège
Belgium
List of Products
This exhibitor shows the following products and commodity groups:

Trend subjects
Allergy friendly
Fair trade
Functional
Halal
Handcrafted products/Artisan
Impulse packages
Kosher
Limited edition
Organic
Private label
Sugar free
Vegan
Vegetarian

Target and sales markets
Africa
Asia
Australia
Brazil
Canada
China
Colombia
East Africa
Europe
India
Japan
Mexico
Middle East
New Zealand
North Africa
Northern Europe
Oceania
Others Central America
Others Eastern Europe
Others Oceania
Others South America
Russia
South Africa
South East Asia
Southern Europe
The Americas
Turkey
USA
West Africa
Western Europe

Company & products
Unternehmensportrait
Asia Europe Trade (AET) is N°1Wholesaler and consolidator of quality European Fast Moving Consumer Goods (FMCG) in food, beverage and non food. We are also a certified supplier in TRAVEL RETAIL CHANNEL.

AET supplies 4 types of products (SKU):

1. AET Brands
2. Clients' private Labels (like Starbucks' Private label, AET has been already supplying to Starbucks for 20 years in some Asian countries)
3. European Products
4. Famous International Brands: AET distributes many International famous brands, such as Mondelez, Cote d'Or, Philadelphia, Unilever, Illy, Lavazza, Evian, P&G...etc

AET can work as your dedicated buying office in Europe, coordinates your purchases and payments, inspect and consolidate full container shipment from different suppliers. AET sources new items and helps you in your marketing and organize market campaign.

AET is a one stop solution in Europe working fast and efficiently in 7 languages including Chinese and Russian. AET can also do labels in your language, most documents and certificates.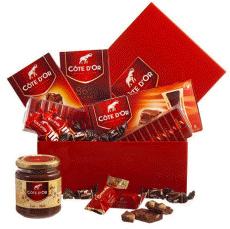 Cote d'Or Chocolates
Belgian number 1 chocolates, best value for money. Cote d'Or has wide range of chocolate selection, everyone can find what they like among selection, also in different channel, from supermarket, delicatessen store, catering, travel retail…
Please contact Asia Europe Trade Co sa to discover Cote d'Or chocolates.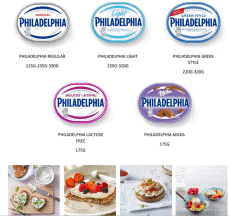 Philadelphia spread cheese, whole range for retailer and hote, resturant, travel retail.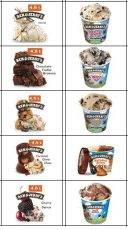 Ben & Jerry ice cream whole range for retailer, hotel and resturant.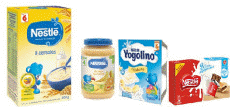 Nestle chocolate: bar, tablet, mini gift box and luxury gift box, whole range of delicious chocolates.
Nestle milk powder for adult and enfants, with additional vitamin K for aged people.
Nestle Cerelac enfant instant cereal, Nestle fruit puree, ideal snack for children
Nestle fresh coffee bean or gounded coffee for coffee lovers.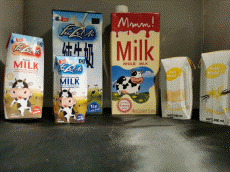 PREMIUM FRENCH ORIGIN UHT MILK & DRINKING YOGHURT WITH 12 MONTHS SHELF-LIFE IN AMBIENT.
WE CAN DO YOUR PRIVATE LABEL OR WITH OUR BRAND.