<![if !IE]> <![endif]>

LIMBUA Deutschland GmbH
Mühlenstr. 8a
14167 Berlin
Germany

+49 30555779622


+49 30 555779629


List of product entries

This exhibitor shows the following products and commodity groups:

Product emphasis
Natural Snacks
Snack products

Trend subjects
Fair trade
Halal
Kosher
Organic
Vegan
Vegetarian

Target and sales markets
Australia
Canada
China
India
Japan
Middle East
New Zealand
Northern Europe
South East Asia
USA
Western Europe

Company & products
Products
Organic Macadamia Nuts & Oil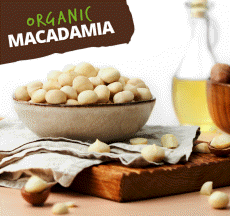 Roasted and hand-picked organic macadamia nuts in raw food quality directly for snacking or in various styles for further processing in confectionery. The exquisite nuts come from our own organic cultivation in partnership with over 6000 small farmers at the foot of Mount Kenya.

Furthermore, in addition to the pure or salted macadamia, the range has now been extended to include macadamia coated with sweet honey, savory chili or hot chili.
Try the queen of nuts in these delicious new flavors and enjoy the exclusive, unusual macadamia treat.
The combination of these ingredients offers sweet and savory snack options.