<![if !IE]> <![endif]>
INPOL Gronikowscy Sp. j.
Torunska 73
88-100 Inowroclaw
Poland
+48 784030913

+48 438240054

List of Products
This exhibitor shows the following products and commodity groups:

Trend subjects
Impulse packages
Limited edition
Private label

Target and sales markets
Africa
Asia
Australia
Brazil
Canada
China
Colombia
East Africa
Europe
India
Japan
Mexico
Middle East
New Zealand
North Africa
Northern Europe
Oceania
Others Central America
Others Eastern Europe
Others Oceania
Others South America
Russia
South Africa
South East Asia
Southern Europe
The Americas
Turkey
USA
West Africa
Western Europe

Company & products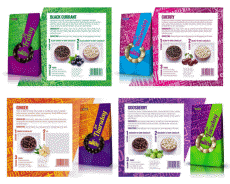 INPOL
The product's brand name is INPOL "!". The same as name of our company.
We are the polish manufacturer who connects long tradition and experience with needs of modern active people and created dragees for every day of the week - from Monday to Sunday! While selecting product compositions, we tried to provide the client with a sense of well-being and enough endorphins to make a smile.
The different fruits and nuts in chocolate (dark and milk) give for everybody who lives active and needs energy, vitamins, minerals etc.
Do You know that? Chocolate boosts energy, cheers up, prevents from stroke, contains calcium, magnesium, iron and many vitamins such as B6,B2,B3,B12,A and E. Cherry supports the excretion of toxins, work of heart and kidneys.
Gooseberry enhances immune system, contains succinic acid known as: elixir of youth. Peanuts lowers blood pressure, improves memory. Sunflower seeds - better potency and lower cholesterol. Ginger -better concentration, great for flu and headache.The product's Consumer's Group are modern , active people who wants to have every day, multi-choice snacks available.