<![if !IE]> <![endif]>
Hostess Brands, LLC
1 E E Armour Blvd
Kansas City ,MO 64111-1201
United States of America
List of Products
This exhibitor shows the following products and commodity groups:

Target and sales markets
Asia
Brazil
Canada
China
Colombia
Europe
India
Japan
Mexico
Middle East
New Zealand
Northern Europe
Others Central America
Others Oceania
Others South America
South East Asia
Southern Europe
USA
Western Europe

Company & products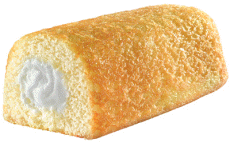 Twinkie™
The Twinkie™ and all its creamy, cakey, golden goodness needs no introduction. This iconic snack cake has been enchanting the masses for generations around the world one sweet bite at a time. You can get this Hostess classic cake in both multipack and single serve throughout the UK and beyond.