<![if !IE]> <![endif]>
Foods By Ann
Złota 44
00-120 Warsaw
Poland
List of Products
This exhibitor shows the following products and commodity groups:

Trend subjects
Allergy friendly
Functional
Impulse packages
Limited edition
Organic
Private label
Sugar free
Vegan
Vegetarian

Target and sales markets
Africa
Asia
Australia
Brazil
Canada
China
Europe
India
Japan
Mexico
Middle East
New Zealand
North Africa
Northern Europe
Oceania
Others Central America
Others Eastern Europe
Others Oceania
Others South America
Russia
South Africa
South East Asia
Southern Europe
The Americas
Turkey
USA
Western Europe

Company & products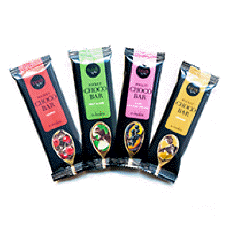 Pocket Choco Bars
Pocket Choco Bars are delicious snacks in chocolate. They are ideal for people who live actively and need a small, quick and, at the same time, healthy and tasty source of energy. Properly selected ingredients will not only satisfy hunger and stimulate but also will positively influence the functioning of the whole body.
Chocolate 60% cocoa, sweetened with coconut sugar, does not contain lactose or lecithin.