<![if !IE]> <![endif]>
Flavence (Taste)
Parc Paysager de Tyberchamps 25
7180 Seneffe
Belgium
+32 642 38800

+32 642 38809

List of Products
This exhibitor shows the following products and commodity groups:

Trend subjects
Halal
Kosher

Target and sales markets
Northern Europe
Southern Europe
Western Europe

Company & products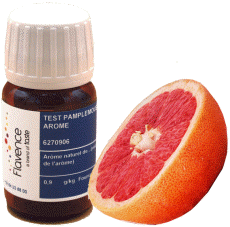 Natural flavours and aromatic extracts
Flavence develops and produces high-quality natural flavours and aromatic extracts aimed at manufacturers and artisans in the food industry.

We distinguish ourselves by:

- A very wide range of flavours, which enables us to offer you flavouring profiles adapted to your specific needs.

- Availability of all our flavours as of 1 kg.

- The effectiveness of our own production facility and the adaptability of our R&D laboratory to offer tailor-made products of the highest quality in accordance with your specifications.

Our high-standard products are systematically accompanied by very complete technical documents.

Flavence is also FSSC 22000 certified, one of the most demanding certifications with respect to food quality management for ingredient manufacturers.

We regularly update our catalogue with new flavours. Among our latest developments, you can find flavours such as jujube (or Chinese date), pink grapefruit, lucuma (sweet fruit from Peru) or yacon (ground apple).

Our catalogue and samples are available on simple request, so do not hesitate to contact us and ask for samples.