<![if !IE]> <![endif]>

DECORS & CREATIONS
Rue des Alpes - ZAC Espale 8
68390 Sausheim
France

+33 3 89451401


+33 3 89451671


List of product entries

This exhibitor shows the following products and commodity groups:

Product emphasis
chocolate, chocolate products

Target and sales markets
Australia
Brazil
Canada
Middle East
Northern Europe
Southern Europe
Western Europe

Company & products
Products
Chocolate decorations, Transfer sheets for chocolate, Printed baking paper, Chocolate molds and Entremets molds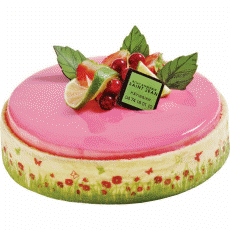 You can discover a large range of chocolate decorations in dark, milk or white chocolate for different event: Halloween, Easter, Christmas and standard product (as chocolate flowers, leafs, truffles…) in 3D with or without colours. The dark chocolate contains 60% of cocoa with a printing without palm oil and titanium dioxide.
You can create your chocolate decorations with your logo or specific design. You can select the type of chocolate, colours, size and shape of chocolate plaques. The packaging is adapted according to your needs.

To decorate your chocolate, you can buy transfer sheets with different size: 320x125mm (to do it yourself chocolate decorations with transfer sheets and silicone stencil), 320x250mm for an all-over decors and specific size according to your magnetic molds or in a rolls.

You can discover a range of printed baking paper 600x400mm with different design. You can also create a customs printed Baking paper with another size or in a roll.

Realize an original entremets with the range of entremets molds of different shape: heart, egg, flower, star, igloo… These molds are reusable with a thickness of 600 microns to 1.5mm.

Create an authentic chocolate product for Easter and Christmas or original figurines and chocolate bars with chocolate molds of Decors & Creations. These molds are reusable with a thickness of 600 microns to 2mm.