<![if !IE]> <![endif]>
Comex Bakery, S.L.U.
Polígono Industrial El Pla II 1 Calle 6
46270 Villanueva de Castellón
Spain
List of Products
This exhibitor shows the following products and commodity groups:

Trend subjects
Halal
Kosher
Private label
Vegan
Vegetarian

Target and sales markets
Brazil
Canada
China
Japan
Mexico
Others Central America
South East Asia

Company & products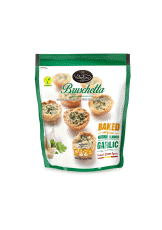 Toasted Bread with Garlic and Parsley (Bruschetta)
COMEX BAKERY is the leader in the Spanish market for Dried Bakery Snacks (making around EUR 80 million turnover).

We supply the biggest supermarket in Spain and we have developed a quick distribution in Exports, reaching more than 30 countries worldwide.



Some of the reasons why the product is succeeding and expanding in many different markets:

We use 100% NATURAL ingredients.
Free of preservatives
Free of Hydrogenated oils
Free of artificial colourings and flavourings. The taste comes from artisanal bread, real vegetables and macerated spices.
Part of the elaboration is handmade
Very high sanitary and quality controls, including IFS certification with unannounced audits.


We feel comfortable to invite our potential customers to make tastings and compare our product with the competition. The Quality and Taste is our strength. In addition, we are following the healthy life style which is now a trend worldwide.

Visit us and taste our artisanal products!