<![if !IE]> <![endif]>

Boehli
Rue des Genêts 14
67110 GUNDERSHOFFEN
France

+33 388729116


+33 388728934


List of product entries

This exhibitor shows the following products and commodity groups:

Product emphasis
Snack products

Target and sales markets
China
Japan
Middle East
Northern Europe
Russia
South East Asia
Southern Europe
Western Europe

Company & products
Products
Tube 300g Sticks and Pretzels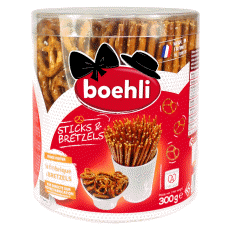 The perfekt Mix. Sticks and pretzels in a handy packaging that can be opened and closed.